Chinese electronics giant Xiaomi has today unveiled its latest flagship smartphone, the Mi MIX 2S. Packed with top-end features, it's an exciting development for smartphone photography enthusiasts looking for high-end specifications at an affordable price point. The dual camera setup utilizes a 1/2.6-inch sensor aligned with a wide-angle 26mm equivalent lens that boasts an optical image stabilization (OIS) system. The second camera utilizes a smaller 1/3.4-inch 12MP sensor combined with an equivalent 46mm telephoto lens, but there's no OIS on the Mi MIX 2S's telephoto lens.
One of the first devices to use the latest Snapdragon 845 chipset, and featuring a quad-core processor, 8Gb of RAM, and running Android 8.0 (Oreo), the Xiaomi Mi MIX 2S pack plenty of power for photography and processing. What's more, with 256GB of internal storage, there's bags of space for storage, too, although there's no expandable SD storage with this device.The Xiaomi Mi MIX 2S's 5.99-inch DCI-P3 LCD screen is a great size and has great resolution for composing and reviewing images as well.
Other photography features include Electronic Stabilization (EIS), which uses gyroscopes to detect movement; phase-detection autofocus; a dual LED flash; and temporal noise reduction for photo and video.
Key camera specifications:
Dual-camera with wide-angle main and secondary telephoto lenses
OIS on the main camera
Phase detection autofocus
Snapdragon 845 chipset
5.99 inch DCI-P3 LCD
About DxOMark Mobile tests: For scoring and analysis in our smartphone camera reviews, DxOMark engineers capture and evaluate over 1500 test images and more than 2 hours of video in both controlled lab environments and in natural indoor and outdoor scenes. This article is designed to highlight the most important results of the testing. For more information about the DxOMark Mobile test protocol, click here.
Test summary
With an overall DxOMark score of 97, the Xiaomi Mi MIX 2S runs neck-and-neck with some high-end devices from more established manufacturers such as Apple, Google, and Samsung. With an excellent Photo sub-score of 101 points, the Xiaomi achieves the same score for still photography as iPhone X, and is only three points behind the Samsung S9+. Its standout features are the excellent phase detection autofocus system, which is fast, accurate and very repeatable, together with its nice balance between texture preservation and noise reduction. In low light, the Xiaomi Mi MIX 2S renders some of the smoothest files we've seen, and luminance noise is very well-controlled in outdoor images, too.
Exposures and color are also very good, and although its dynamic range isn't quite as strong as some of the top-end devices, HDR results are pretty good. Zoom and bokeh controls are becoming must-have features, especially for smartphone portrait photographers, and they're implemented well on the Xiaomi Mi MIX 2S, with excellent results using the 46mm-equivalent telephoto second lens at close range, creating a strong background blur effect, as well as good depth estimation and subject masking applied to bokeh mode portraits.
At 88 points, the Video score is a little lower than the still image performance, but still good. The Xiaomi's main video strengths are its excellent autofocus system and electronic stabilization system. Noise is fairly well-controlled as well, but dynamic range is a little limited in some clips. 
Bright light
Shooting outdoors or in low-light conditions, the Xiaomi Mi MIX 2S delivers some outstanding still images, with great exposures in well-balanced lighting conditions, where the device excels. Dynamic range is a little limited compared to some of the best smartphone we've tested, with highlights overexposed in some tricky high-contrast scenes. Color is bold and vivid, with generally accurate white balance, aside from a slight purple color cast in some outdoor images, particularly in the blue and green hues (but it's not overly strong). Luminance noise in areas of uniform color is extremely well-controlled, so you can expect nice clean blue skies in your landscape pictures. Texture in outdoor shots is very good, too. It's not the best we've seen, with some of the very finest details lost through that smoothing of luminance noise, but it remains very acceptable.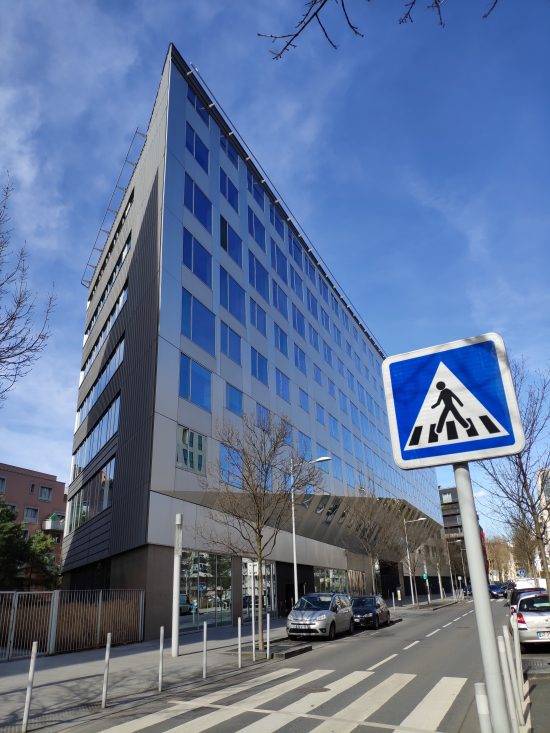 Low light and Flash
Exposures in low-light conditions remain excellent down to very low-light levels (5 Lux), making the Xiaomi Mi MIX 2S a sound choice for pictures indoors or parties at night. Color saturation indoors is excellent generally, and when shooting in near-dark conditions (1 Lux), shots are underexposed, but remain usable with acceptable color (given the conditions). Some white balance irregularities occur under artificial light sources, but the color casts are not very strong nor too distracting.
A key strength for the Xiaomi Mi MIX 2S is its compromise between detail preservation and noise reduction. For noise, it's one of the smoothest smartphones we've tested in low light, with very little noise evident down to 5 Lux. Of course, the trade off is sharpness, but the Xiaomi Mi MIX 2S will maintain pretty good texture in your low-light images.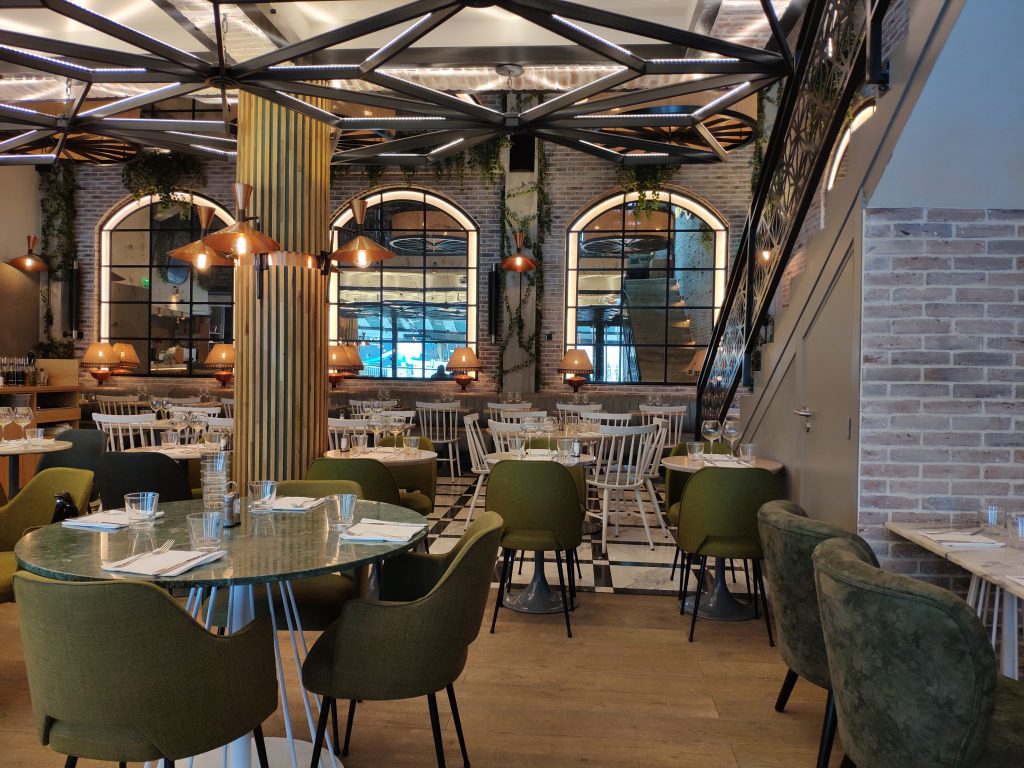 Using the Xiaomi Mi MIX 2S's dual LED flash combined with some additional artificial lighting, exposures are excellent, and although flash-only exposures are a little underexposed, they remain okay. Light attenuation, or corner shading, is well-controlled, and white balance is good, with no serious color casts ruining your flash pictures. The red-eye effect is visible when using flash as the only light source, but again, noise is very well-controlled, even in the corners where light starts to drop off a little.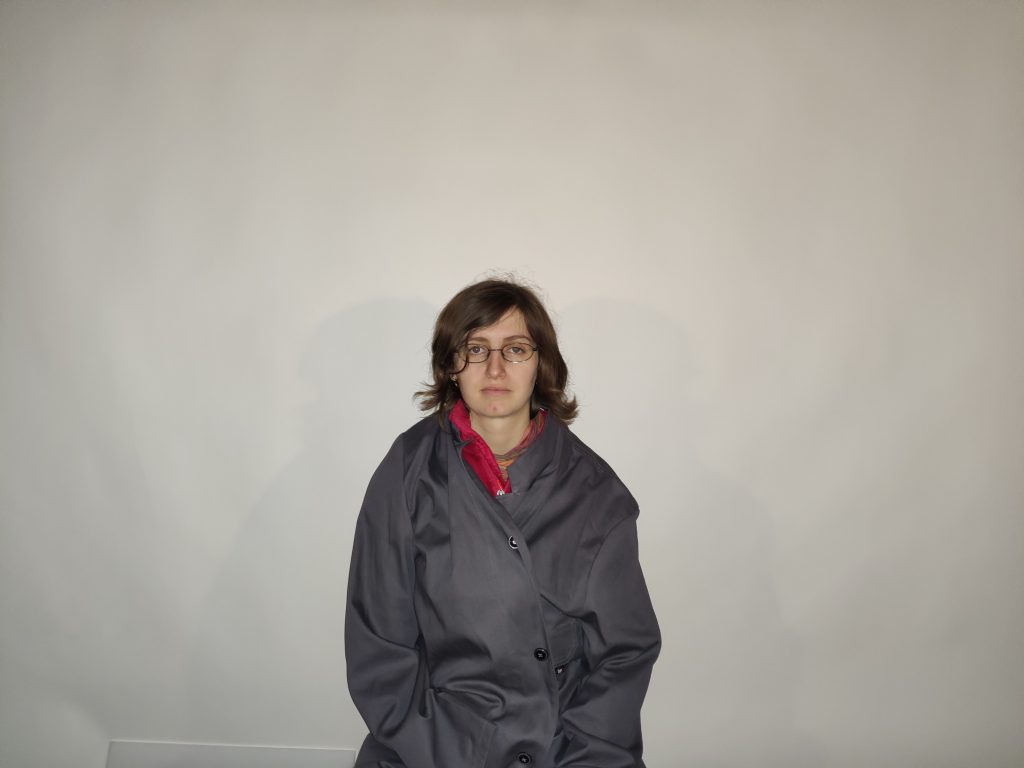 Zoom and Bokeh
Equipped with a telephoto lens on the second camera, the Xiaomi Mi MIX 2S offers optical zoom shots up to 2x magnification. Results are generally excellent at this range and slightly outperform high-end devices such as the iPhone X for resolution, thanks to excellent texture preservation in outdoor images, along with pretty good results indoors, too. Autofocus on the telephoto lens becomes a little less stable, however, which affects the zoom score overall, but when the Xiaomi Mi MIX 2S gets it right at close range, it's excellent. At medium- and long-range zoom magnifications, the digital zoom kicks in, reducing the overall resolution. However, at medium range results remain very good outdoors, and although the loss of detail becomes more noticeable indoors, by and large the images are good. You should avoid long range zoom if possible due to the noticeable loss of resolution, especially in low light, but it's OK in very bright light conditions.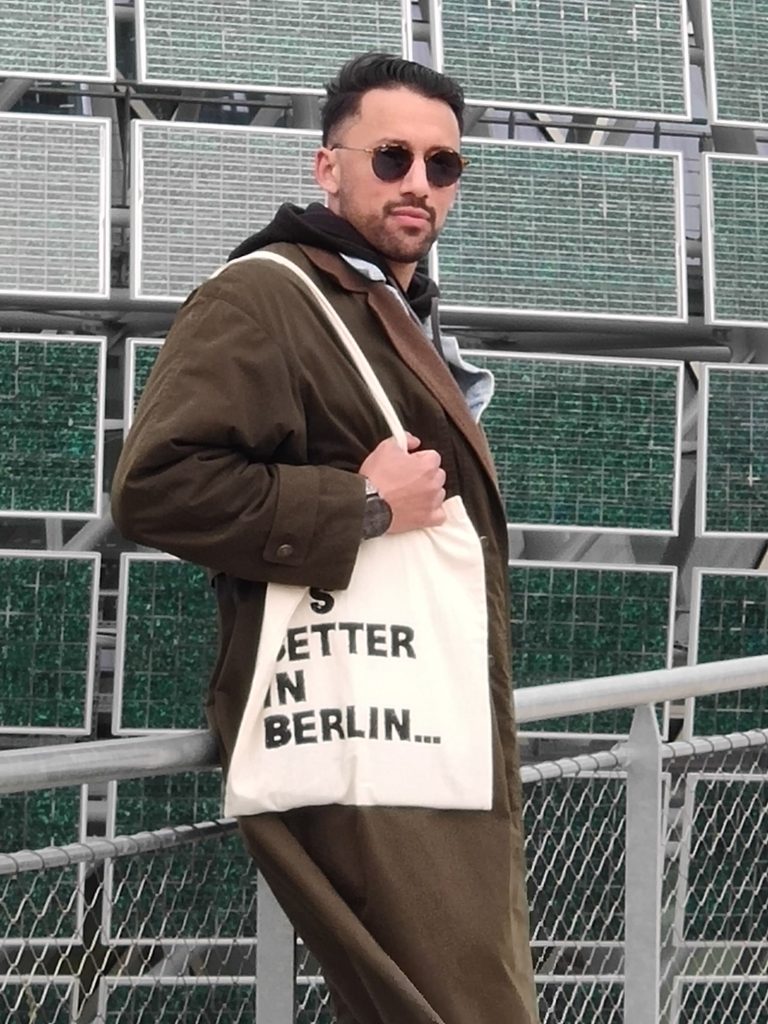 Utilizing both camera lenses to simulate a DSLR-style blurred background effect in portraits is now a popular feature for smartphone photographers. The Xiaomi Mi MIX 2S renders a fairly strong but natural-looking depth-of-field effect with an attractive look to the spectral highlights, along with good depth estimation to isolate the subject from the background. It's not perfect, with the occasional artifact visible or small parts of the subject blurred, but it avoids significant and unsightly errors, particularly with static subjects. The blur gradient as focus drops off behind the subject is good, with steps in the blur generally avoided, and results are repeatable, with the bokeh simulation effect applied each time we requested it.
Photo scores explained
The Xiaomi Mi MIX 2S achieves an outstanding total photo score of 101, which is calculated from its scores in tests that examine different aspects of its performance under different lighting conditions. In this section we'll take a closer look at these image quality sub-scores.
Exposure and Contrast (88)
A good score for exposure, thanks to many nice results in our natural test scenes and consistently accurate target exposures of our test charts when shooting under well-balanced lighting conditions in the lab. For HDR, which is triggered automatically in default mode, the Xiaomi Mi MIX 2S uses a similar frame stacking and tone mapping solution as the Google Pixel 2. Results aren't bad, but dynamic range is a little limited compared to some of the best smartphones we've tested, with a loss of detail in the brightest highlights often apparent.
Exposure scores by lighting conditions show the Xiaomi Mi MIX 2S is excellent outdoors (96), very good indoors (85), and good in very low light (81). Exposures at 5 Lux are very usable, and in the near-dark conditions of just 1 Lux, images are slightly underexposed but remain exploitable.
We observed inconsistent results in our backlit portrait natural scene, with either an underexposed face and good highlight details in the window, or a correctly-exposed face and overexposed highlight details. In this example, although the window takes up less than half the image, the Xiaomi Mi MIX 2S has exposed for the highlights outside and completely underexposed the portrait.
Color (85)
The Xiaomi Mi MIX 2S offers bold and vivid color rendition with good saturation in outdoor and indoor lighting conditions.
Color rendition remains very good in low light, especially when exposure is accurate, and although a slight loss of color saturation is noticeable in very low light, it's not overly concerning (considering the lighting conditions).
White balance is accurate under most lighting conditions, both outdoors and indoors. In very low light under strong artificial light sources, some white balance instabilities and color casts occur, but even then they're reasonably well-controlled. We did notice a particular issue with the color rendering of vegetation and sky (or green and blue tones) in outdoor images, however, which have a tendency to display a slightly purple color cast. Again, it's far from offensive, but the color doesn't pop quite as much as you'd like and a slight tweak in post-production would give it more zest. Color shading is generally not visible in Xiaomi Mi MIX 2S images, and in the few scenes it does occur, it's not particularly problematic.
Autofocus (99)
An outstanding — in fact, almost perfect — score for autofocus, which is fast and accurate. We observed only two dropped frames during our entire test run using the primary wide-angle camera. In our benchmark lab testing, where we defocus the device after each shot and then wait either a short (500ms) or long (2000ms) delay before requesting focus, the Xiaomi Mi MIX 2S snapped into focus almost instantly every time, regardless of the lighting conditions.
Texture (68)
A good score for texture, especially in static scenes between 20 Lux (indoors) to 1000 Lux (outdoors), where the Mi MIX 2S maintains a very high level of acutance of around 80%. Detail drops off noticeably in light below 20 Lux in static scenes, so expect a loss of texture retention in these images; and even in the best examples in bright light, the finest details are not always well-preserved. If you're shooting scenes with some subject motion, it records the best detail of over 70% acutance in very bright conditions of 1000 lux. Texture tails off after that, and in both indoor (100 Lux) and very low light (below 20 Lux), good detail preservation for moving subjects is challenging.
You can see from crops of test chart exposures shot handheld in the lab that detail is excellent at 1000 Lux, and very good at 300 Lux; and although softer overall at 20 Lux, the results remain very acceptable.
Noise (75)
The Xiaomi Mi MIX 2S offers a very good compromise between texture and noise in low light. In fact, it offers some of the smoothest results we've seen, and although the iPhone X comparison shots are a little sharper, they also display significantly more noise at 20 Lux and especially at 5 Lux.
Luminance noise is very well-controlled in areas of uniform color such as the sky, where we often see a buildup of noise in smartphone images. The Xiaomi Mi MIX 2S is very clean.
Artifacts (63)
Points are deducted for artifacts, or optical deficiencies, which affect the quality of images. We applied penalties to the Xiaomi Mi MIX 2S for color fringing, loss of acutance, flare, ringing, and corner shading. Some ghosting, which appears like a halo, and camera shake are also visible in some images.
Flash (87)
A very good score for flash, which offers accurate and consistent exposure over consecutive frames, along with well-controlled corner and color shading. White balance is generally accurate, especially in shots using flash mixed with additional lighting, and although a slight yellow color cast is visible on flash-only pictures, it's not offensive. Luminance and chromatic noise are low in all flash shots, thanks again to the good noise reduction, but fine details are not very well preserved and the red-eye effect can be seen in flash-only pictures.
Zoom (42)
A good score for zoom, thanks to the second camera's telephoto lens rendering nice detail preservation and resolution at close and medium zoom magnifications. The Mi MIX 2S achieves the best results in good light in both outdoor and indoor images, with a more noticeable loss of detail evident in very low light. Although we did observe a number of fairly blurry zoom shots, we attributed this to autofocus failures on the telephoto lens. It's a shame, since it did affect the crispness of several zoom shots, and if this could be resolved, the Xiaomi Mi MIX 2S would offer one of the best smartphones for zoom on the market.
At close and medium range, the Xiaomi Mi MIX 2S's zoom resolution is slightly ahead of the iPhone X's. At medium range, texture is pretty well-preserved in good lighting conditions, but some of the finest details are lost, and in very low light (5 Lux), results remain acceptable at short range. The loss of detail becomes more obvious at medium magnification, however, especially in very low light; and at long range, images are only really possible in very bright light conditions (1000 Lux). The amount of visible noise also increases a little in medium- and long-range zoom shots in low light, and strong ringing is visible in long-range zoom shots in all conditions.
Bokeh (50)
A very good score for bokeh, which renders a strong but natural-looking depth-of-field effect, with good subject isolation and a nice shape to the spectral highlights. Results are repeatable across consecutive shots, with only small depth estimation inconsistencies visible, and although the quality of the blur gradient is good, with a smooth transition from foreground to background, there are occasional visible jumps in graduation behind the subject.
Subject isolation is generally accurate in static portraits, too, but a little subject movement can throw things out of whack, with more significant masking errors becoming visible. The strong depth-of-field effect on the Xiaomi Mi MIX 2S also makes depth estimation failures more noticeable. You can see in our comparison shots that some edges of the subject are blurred and there are noticeable errors in the masking around his arm and the railings, even when viewing images on a small scale.
Video scores explained
The Xiaomi Mi MIX 2S achieves a Video score of 88 points, and while that's a good score, it's not as strong as the results for stills. We calculate the overall video score using the video sub-scores to give us some indication of the device's pros and cons for shooting moving images: Exposure (77), Color (81), Autofocus (90), Texture (45), Noise (75), Artifacts (79), and Stabilization (85).
The Xiaomi Mi MIX 2S's main video strengths are its excellent autofocus system, which is fast accurate and offers good tracking capabilities. Its electronic or EIS video stabilization system is also fairly effective, reducing the wobbles and judders that can detract from a good experience viewing your movies. Noise is fairly well-controlled, especially in outdoor movies, and again, although the Xiaomi Mi MIX 2S strikes a nice balance between strong noise reduction and detail preservation in videos, very fine details are lost in all lighting conditions. Target exposures in well-balanced lighting are acceptable, but we observed some exposure irregularities, including noticeable steps in exposure visible under changing lighting conditions; and as with stills, dynamic range is a little limited. There's also a strong difference between the sharpness of individual frames in some videos, especially when shooting movies indoors. Colors are bright and vivid, however, and white balance is generally accurate, too.
Conclusion: Outstanding stills
Packed with top-end photography features such as the secondary telephoto, bokeh simulation mode, and phase detection autofocus, as well as the latest and most powerful Snapdragon 845 chipset, there's plenty for smartphone snappers to get excited about with the Xiaomi Mi MIX 2S. Its Photo sub-score of 101 is among the best we've rated, thanks to consistently good performance in all lighting conditions, super-fast and accurate autofocus, as well as bold color rendition. The Xiaomi Mi MIX 2S strikes a nice balance between noise and texture, too, and although it doesn't quite offer class-leading sharpness in outdoor pictures, it's not bad, and its low-light results are some of the smoothest we've seen. If you're buying a smartphone specifically for video, the Xiaomi Mi MIX 2S is a little more run-of-the-mill, but for stills shooters, this little gem from China is up there with the best.
Source- DxOMark